Customer Focus Employee
BRFB01889
Openstaande vacature
Functie omschrijving
We are looking for a Customer Focus Team (CFT) Employee for our multi-client site in Venlo. As an CFT Employee you are responsible for the planning, communication and other administrative tasks for one of our customers. You make sure that the goods of the customers arrive and leave our warehouse on time.
What will you be doing?
Release of orders and all preparation work;
Follow up on customer requests regarding urgent orders, workorders and other issues;
Making a daily Sales order production planning for the warehouse;
Monitor the progress of your own department and of the warehouse;
Monitor the KPIs and identify deviations in time;
Participate in daily and weekly internal and external progress meetings;
Compiling various reports;
Mapping out common problems, solving them and thinking along in optimizing the process;
Keeping work instructions up-to-date.
Functie eisen
Education and/or experience equivalent to a MBO+/HBO level or degree;
Experience in international Customer Service / Sales Support environment is an advantage;
Administrative skills;
Experience with WMS/ERP systems and knowledge of MS Office;
Good communication skills in English (Dutch is an advantage);
Flexible, structured, accurate, service-oriented and able to keep overview.
Onze opdrachtgever
Our Client provides supply chain distribution and logistics for product development and fulfillment across a network of industries, suppliers and distribution partners around the world. They provide solutions from engineering through product end of life. They also deliver forward and reverse logistics including vendor managed inventory, fulfillment, product configuration and repair. The result is improved visibility with less waste and overhead and a more stable, balanced supply chain, responsive to constantly changing market demands. Our Client is broadening its Sketch-to-Scale operations, whereby they offer customer total solutions from product design, through production to final delivery to the end-customers.
Arbeidsvoorwaarden
€ 2.400 - € 2.800 gross / month;
32 - 40 hours per week (Working from home is partially possible)
Flexible working hours between 07.00 - 19.00 uur
An attractive and competitive remuneration package based on your education and work experience;
A challenging job and opportunities for development in a dynamic and growing international environment;
Based in Venlo.
Solliciteren
Interested in this exciting job at our dynamic client? Please apply via our site or sophie@mansrecruitment.nl.
Locatie
Venlo
Contactpersoon
Floor Brunet de Rochebrune
T: (024) 3244 497
Meer details
Regio
Branche
Transport/logistiek/luchtvaart
Medewerkers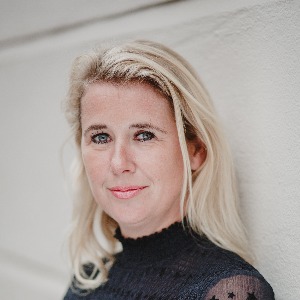 Werk telefoon:
(024) 3244 497
Bezoekers van deze pagina bekeken ook deze banen: