Quality Controller Medical
BRFB01779
Openstaande vacature
Functie omschrijving
We are looking for driven colleagues who are passionate about quality control, customer satisfaction, compliance and continuous improvement and have a significant part in bringing our organization to the next level for medical. Together with two other quality controllers you will work closely together in operations and report to the quality engineer. If you enjoy working in a challenging international environment and have work experience in a (medical) quality minded environment, please read on and explore if you are a match for our client!
what you will do:
Performing inspections on (medical) products to ensure they meet customer and regulatory requirements;
Accepting or rejecting (medical) products in the process lines;
Removing materials, equipment and/or products that don't meet the standards;
Reporting and discussing inspection results;
Performing and reporting process audits, propose improvements;
Train & monitor operators and the team leads on proper process implementation
Give recommendations any necessary adjustments to change and improve process quality;
Functie eisen
Intermediate level or degree is required.
Experience in a (medical) logistics quality minded operation, advice employees and managers on related topics and help create awareness.
Knowledge of relevant developments within the field and related legislation, (medical) ISO standards, MDR (FDA is a plus.
Capable to deal with resistance and able to question/understand the stakeholders.
Accurate, hands-on, pro-active, action oriented and problem solving skills.
Be very precise and detailed in observations, maintain a high level of concentration for longer periods of time and have a black/white mentality.
Dutch and English language skills.
Onze opdrachtgever
Our client provides supply chain distribution and logistics for product development and fulfillment across a network of industries, suppliers and distribution partners around the world. they provide solutions from engineering through product end of life. They also deliver forward and reverse logistics including vendor managed inventory, fulfillment, product configuration and repair. The result is improved visibility with less waste and overhead and a more stable, balanced supply chain, responsive to constantly changing market demands. Our client is broadening its Sketchto-Scale operations, whereby we offer customer total solutions from product design, through production to final delivery to the end-customers.
Arbeidsvoorwaarden
Our client offers a challenging job and opportunities for development in a dynamic and growing international company. They offer an attractive and competitive remuneration package based on your education and work experience. In consultation with your manager, you make agreements about your personal development, focused on your job and ambitions and will receive all necessary guidance and support.
The salary is based on your experience in quality control and your working hours can be either from 07:30-16:00 or 09:00-17:30.
Solliciteren
Do you want to apply? Please share your CV with us. You can send it to floor@mansrecruitment.nl
Do you have any questions? Don't hesitate to contact us at 024 324 44 97 !
Locatie
Venlo
Contactpersoon
Floor Brunet de Rochebrune
T: (024) 3244 497
Meer details
Regio
Branche
Transport/logistiek/luchtvaart
Medewerkers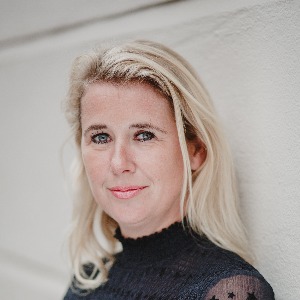 Werk telefoon:
(024) 3244 497
Bezoekers van deze pagina bekeken ook deze banen: